Oyster is working to automate as much of the hiring process as possible. This means you'll offer your distributed workforce a fast, automated, and transparent onboarding experience.
1. Add the new Team Member
The admin inputs some of the new Team Members' personal information, outlines the employment package (salary, bonus, allowances, benefits), settles on how many vacation days they want to offer, and chooses how they want to handle other employment terms such as non-competition.
This information forms the basis of the agreements generated by the platform. At the end of this process, the customer admin is able to invite this new Team Member into the platform for the next step. 
Get a more in-depth explanation of this process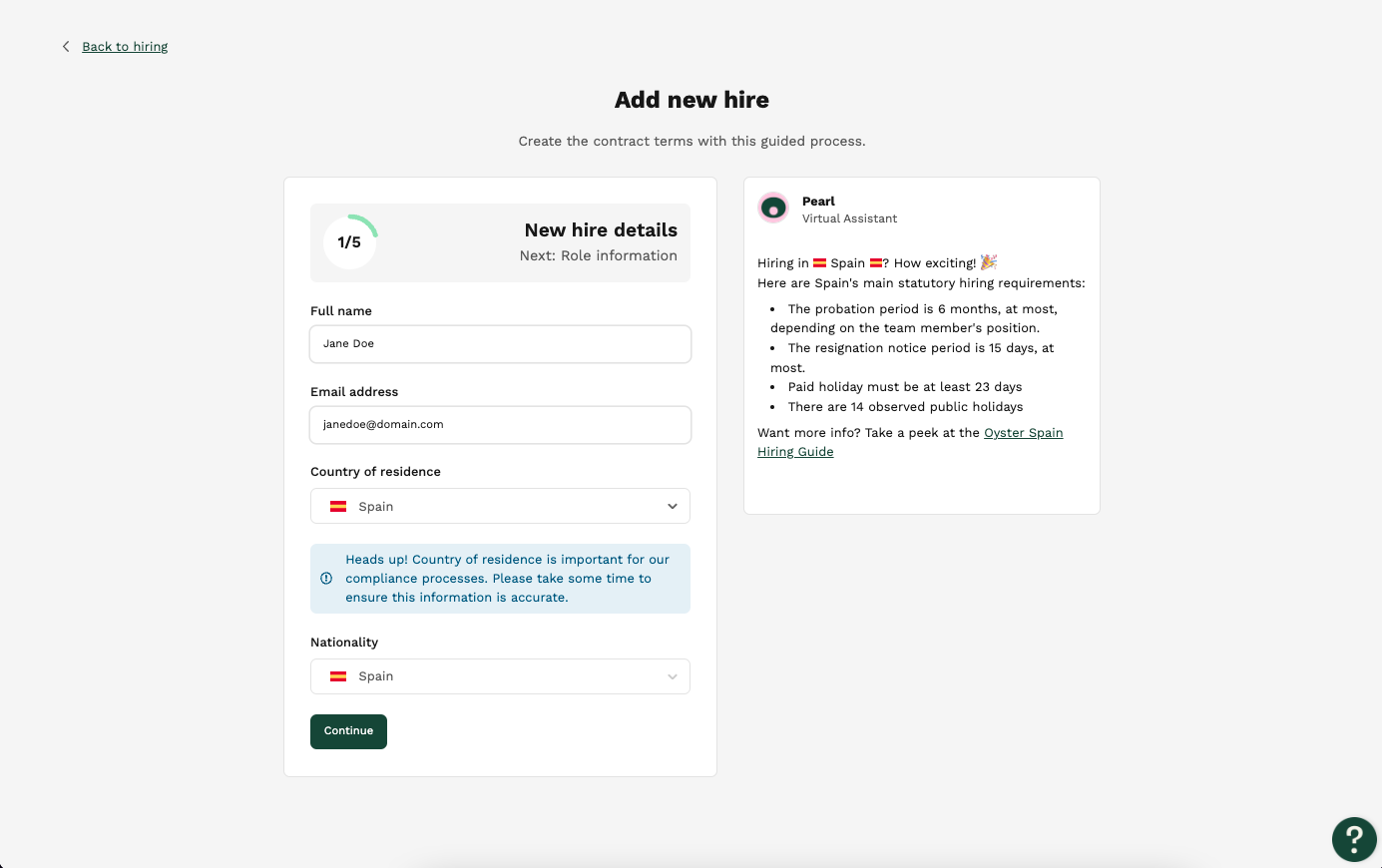 2. Team Member onboarding
Once the new Team Member has been added into the platform it is now their turn to submit some details. Here, they share more in-depth personal information and contact information. They also add copies of key documents to prove their identity, citizenship, and right to work in the country in which they live. 
This information is added to the agreements and to Oyster's records so that they are able to be employed compliantly.
Get a more in-depth explanation of this process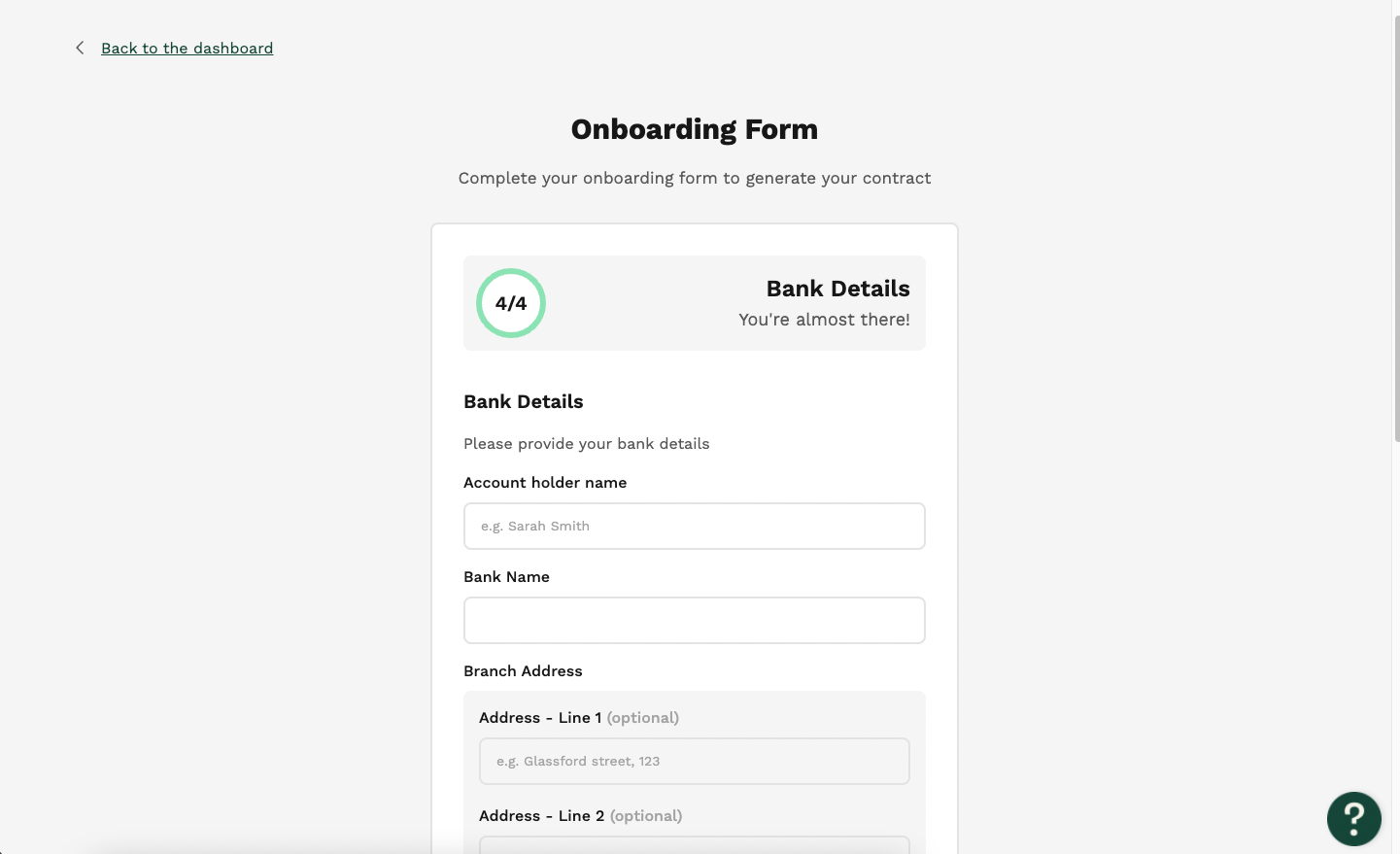 3. Automated agreements
Once all the information from the previous two steps has been verified, both parties are able to review the agreements. Once they are satisfied and any necessary changes have been made, they are able to sign the agreements within the platform.
The new Team Member will now have access to the Oyster platform.
Get a more in-depth explanation of this process