Overview
Greenhouse Applicant Tracking System(ATS) is a system that enables companies to track the progress of candidates in their career assessment processes.
To find out how to connect your Greenhouse ATS, click here.
Once you have connected the Greenhouse ATS to Oyster, it's time to import your candidates.
Prerequisites
Before you can get started, the following must be true:
You are a customer admin with access to your company's Oyster account

You have connected your Greenhouse ATS to Oyster

You wish to import a candidate to start the hiring process on Oyster
Steps
Under the People tab, navigate to hire.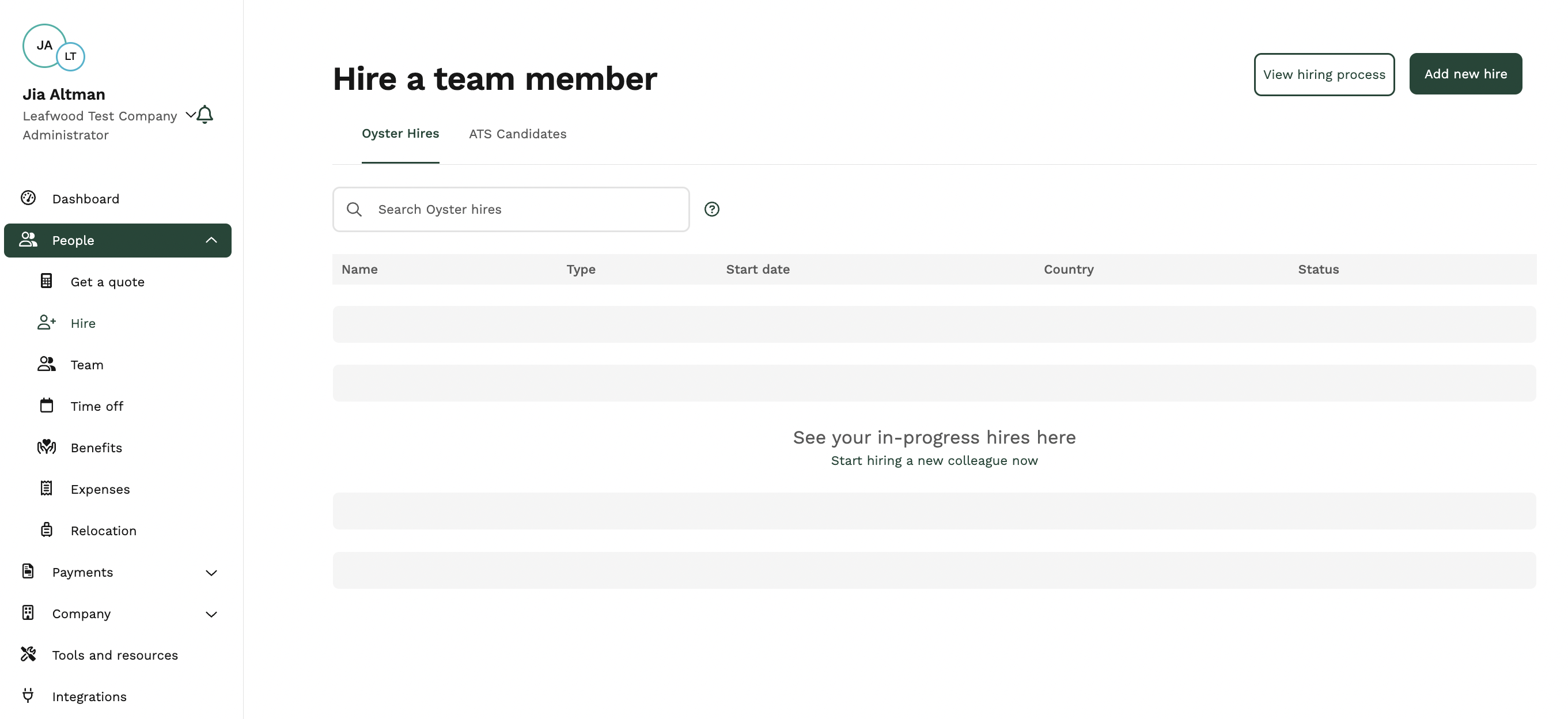 2. On the dashboard for hire, click on the 'ATS Candidates' next to the Oyster hires tab.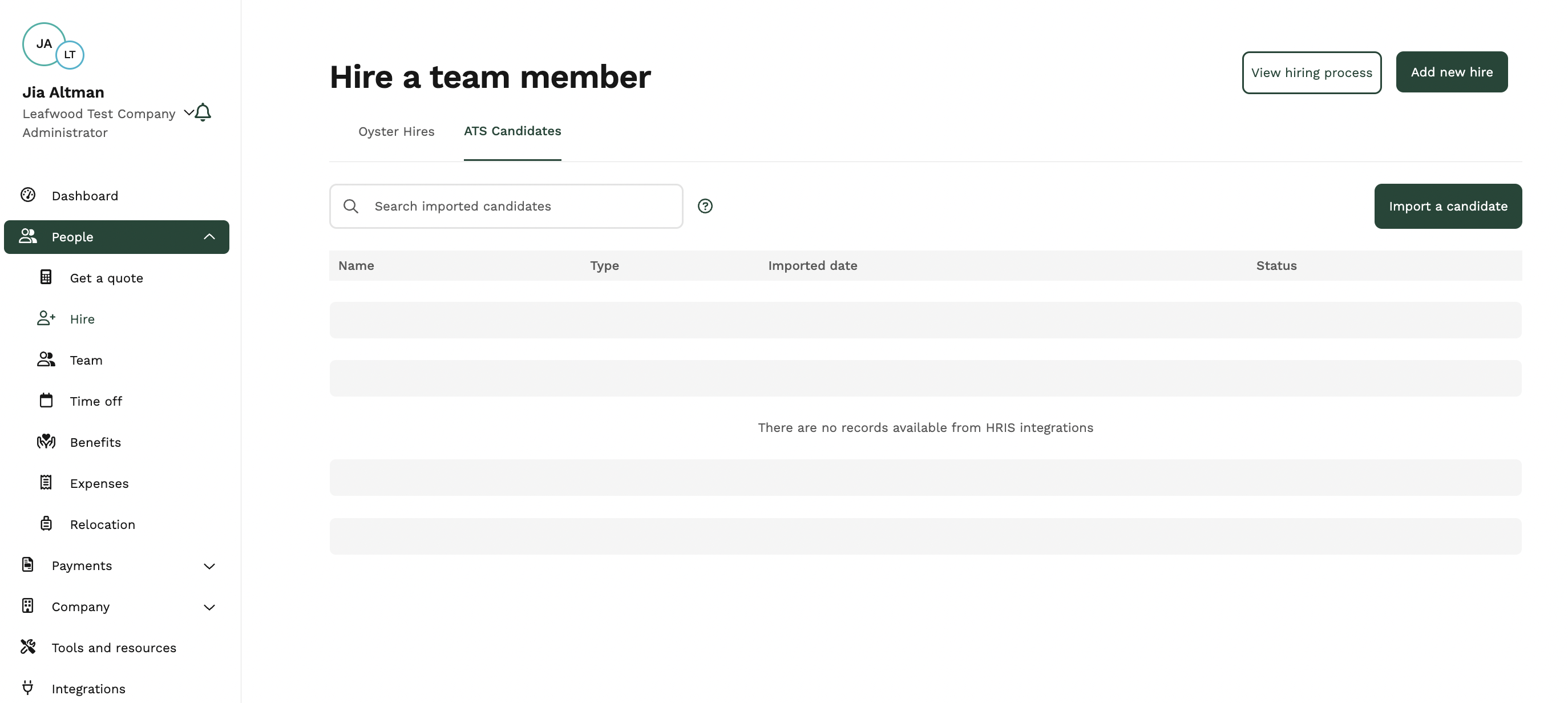 3. On ATS candidates, click 'Import a candidate'. This will trigger a search box where you can search for the candidate with their first and/or last name.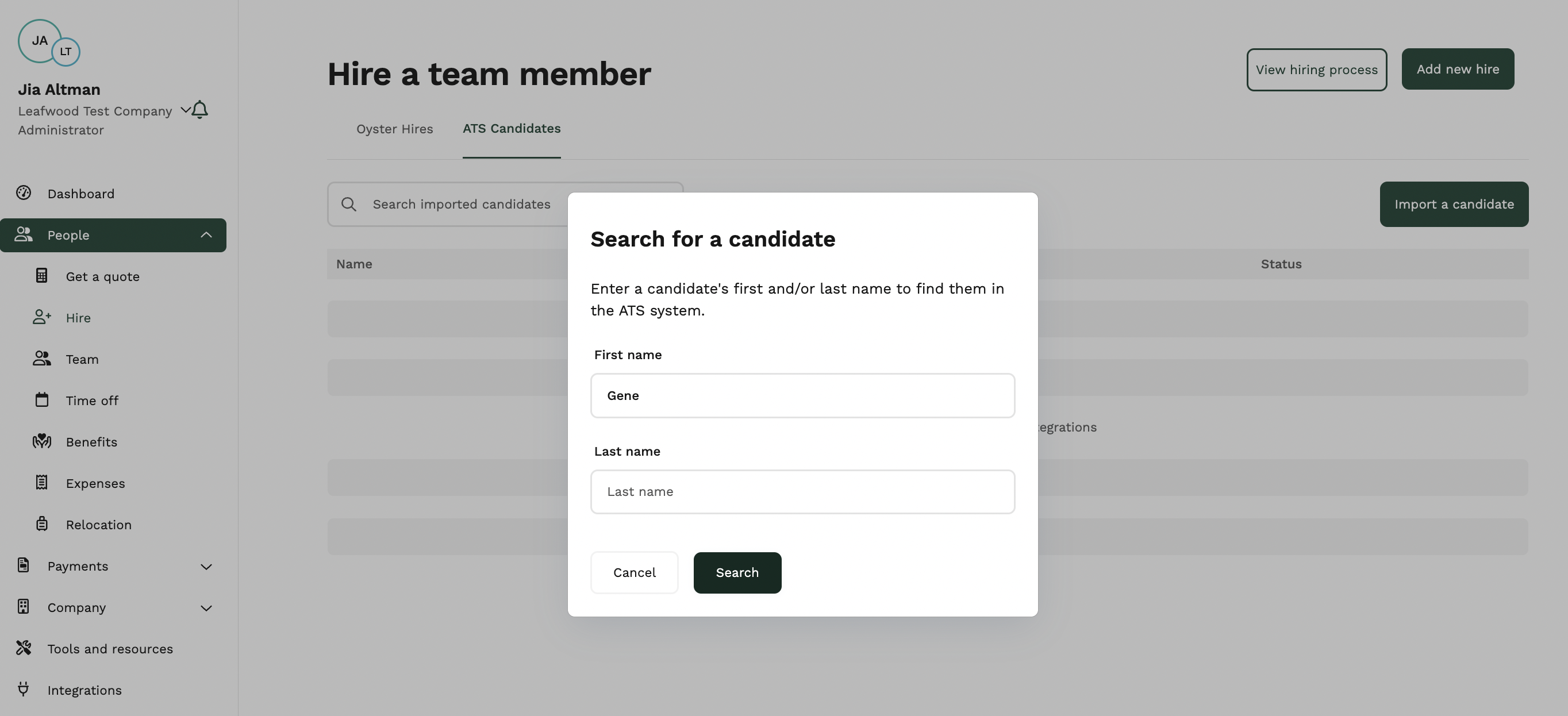 4.Once the candidate is found, click "Import to Oyster app" to import.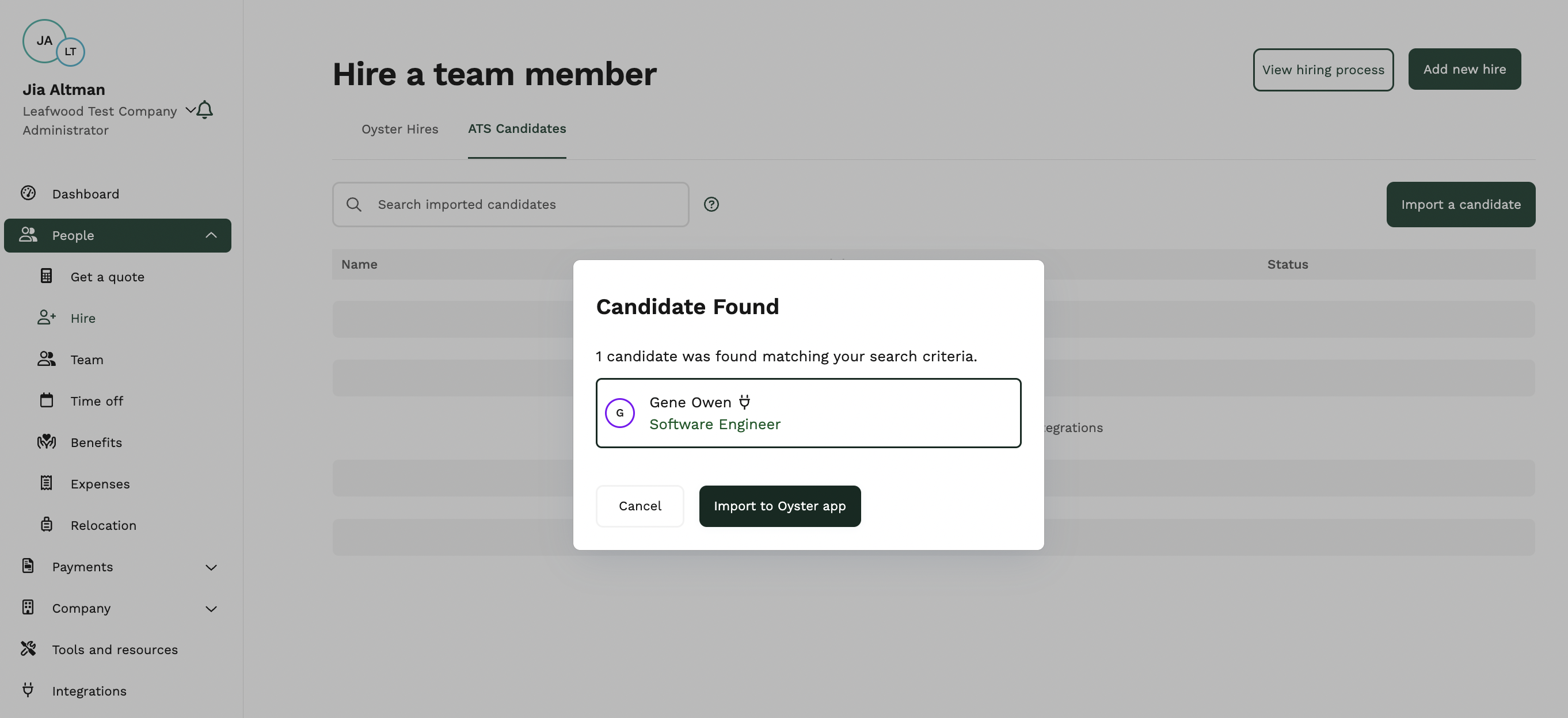 5. The candidate's details have now been imported. This candidate has not been hired at this point, however. If you wish to start hiring this candidate through Oyster, click on the 3-dot dropdown on the right hand side and select 'Proceed with hiring'.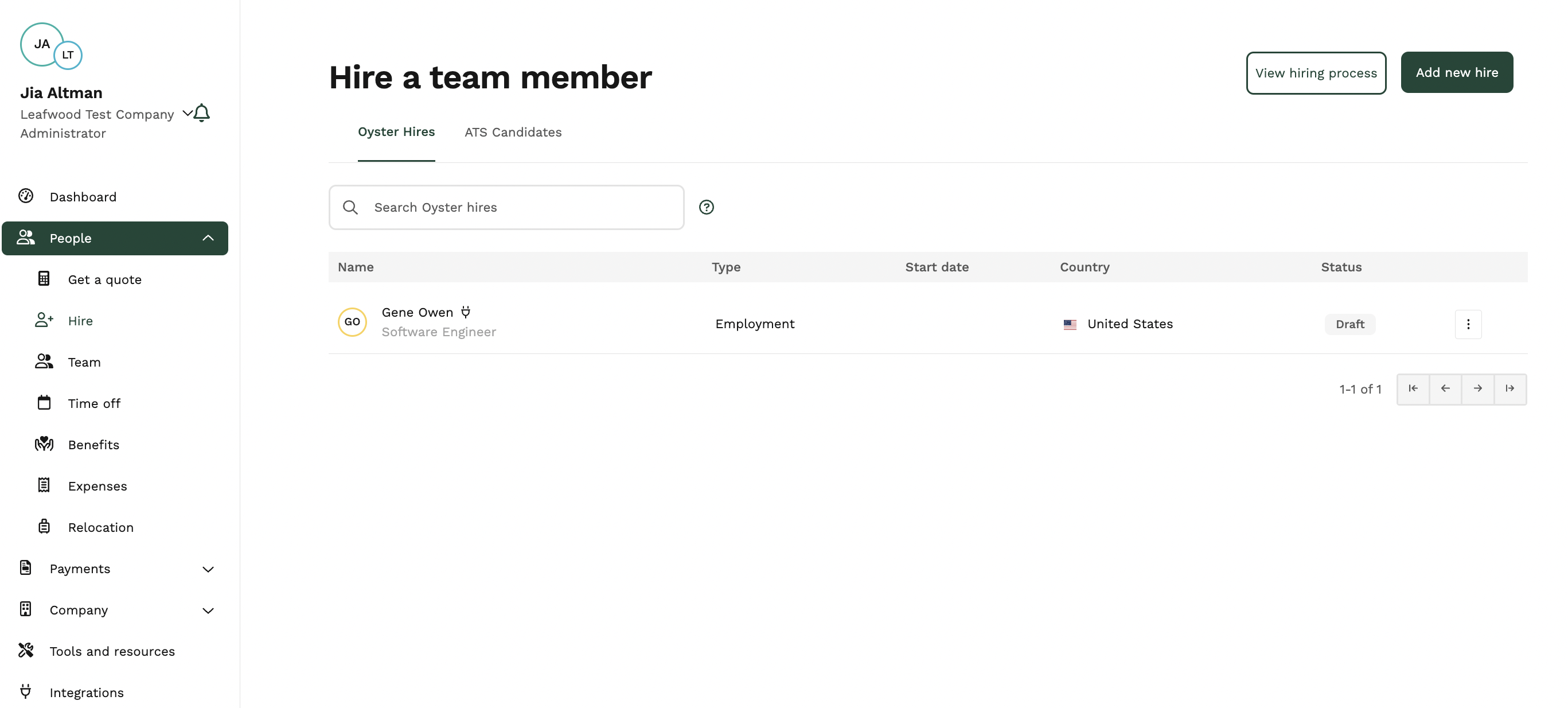 To find out how to hire an imported candidate on oyster click here.