Overview
This article provides guidance on how to connect the Greenhouse Applicant Tracking System (ATS) to Oyster.
What is Greenhouse ATS
The Greenhouse Applicant Tracking System (ATS) is a system that enables companies to track the progress of candidates in their career assessment processes. If you use Greenhouse's ATS solution, you can connect it with Oyster, making it effortless to go from candidate to new Team Member.
How it works
This integration is free for all Oyster customers and can be enabled in just a few clicks.
Once you connect Greenhouse ATS to Oyster, hired candidates' data can be imported from the ATS platform into Oyster. You can then hire the new Team Member through the Oyster hiring flow with key information populated in the forms from the import.
How to activate the integration
On the Customer Admin Dashboard, navigate to the integrations tab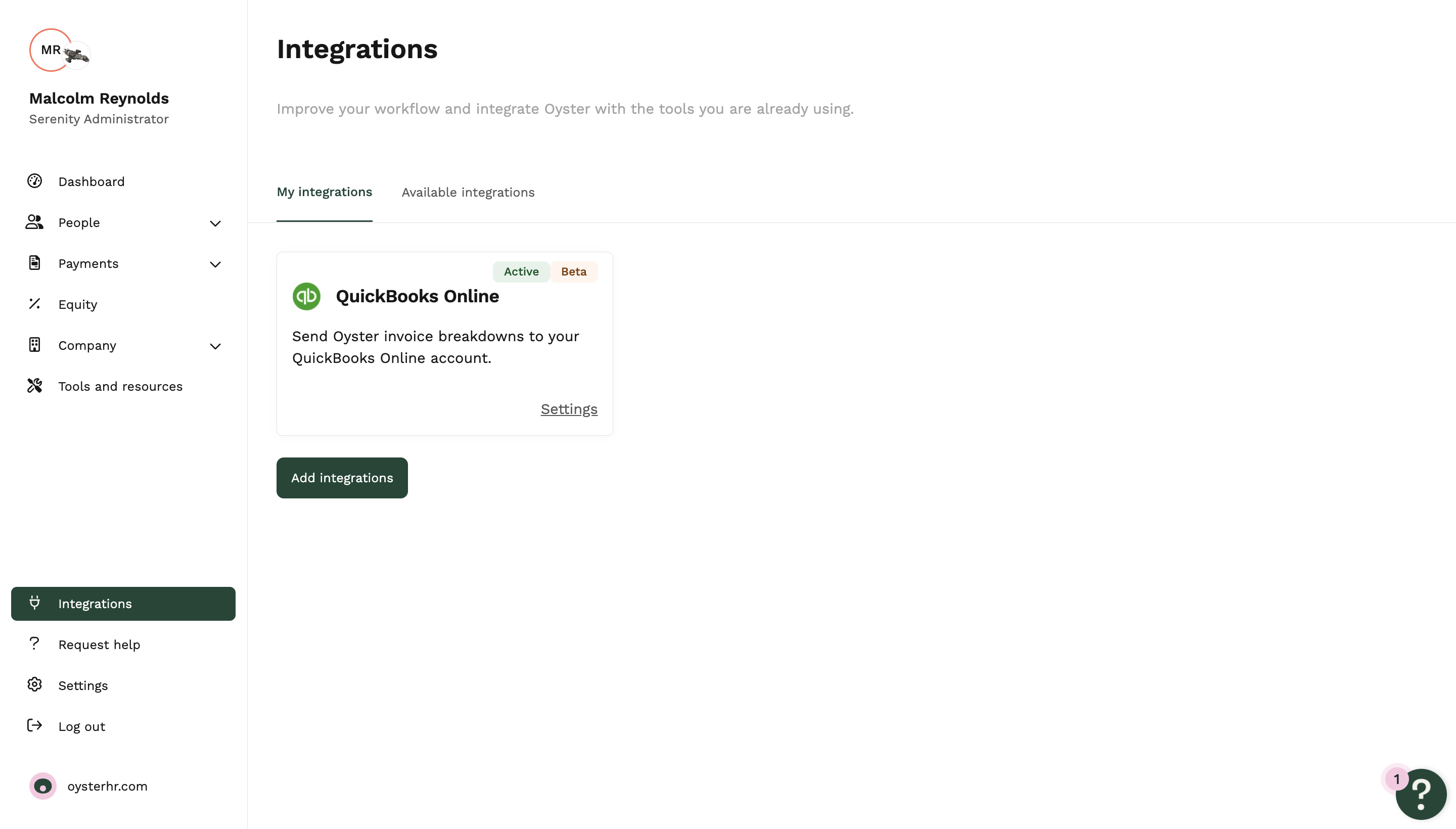 On the integrations page, click on available integrations. Here you will be able to find Greenhouse ATS.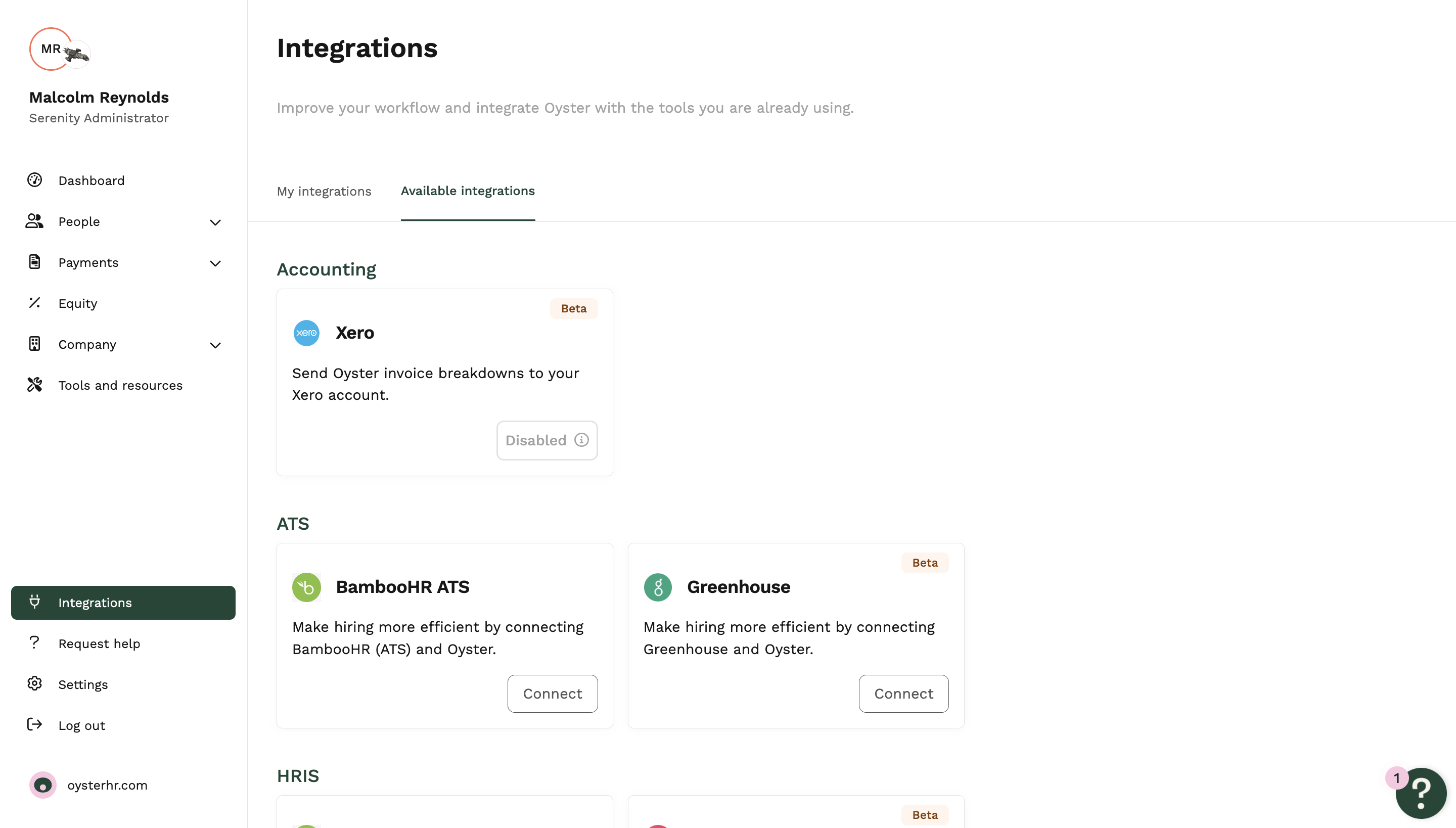 Click connect.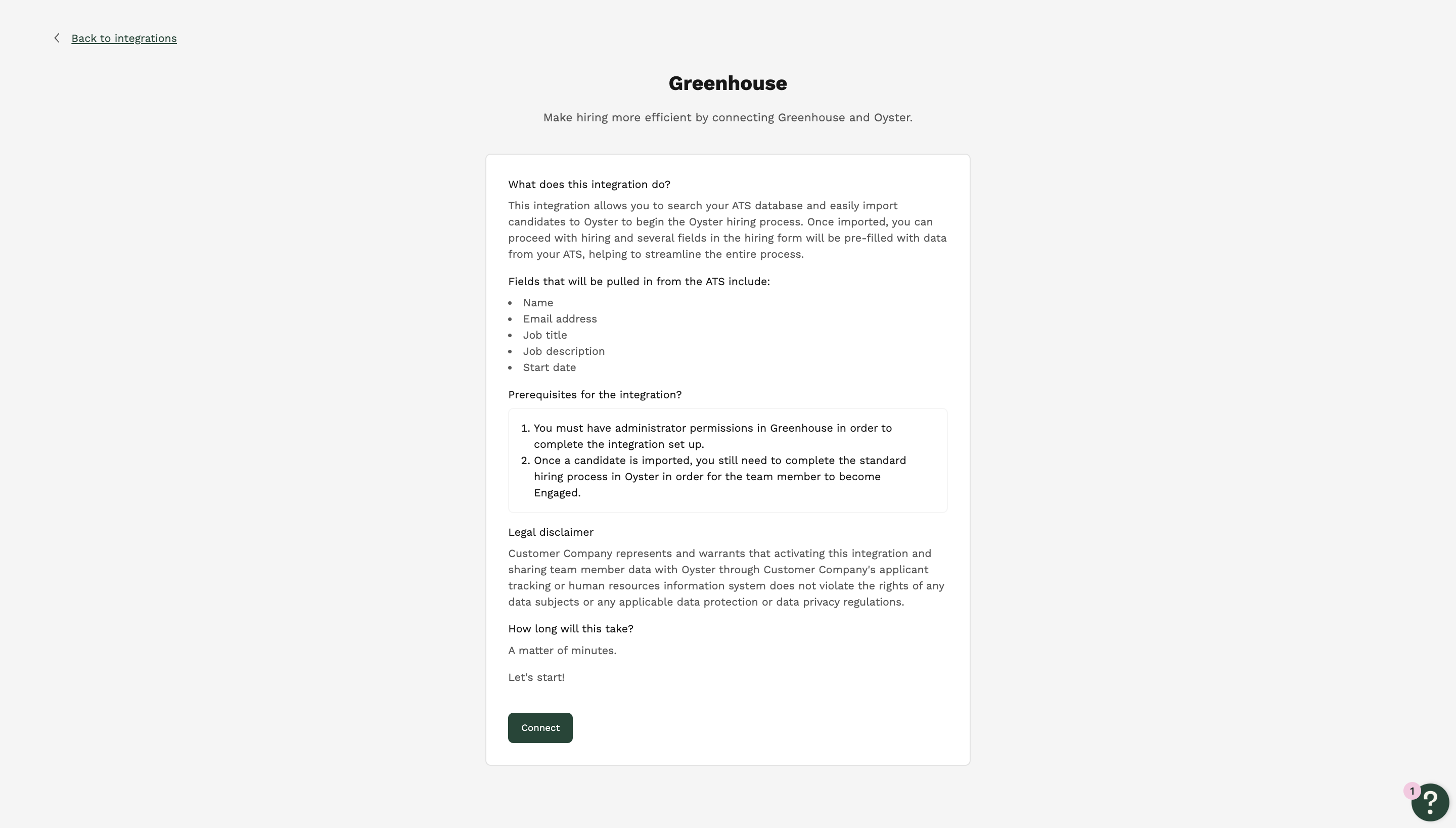 In the dialogue box that appears, enter your Greenhouse API key. If you don't know what this is, click the dropdown titled 'How do I find my API key?' for step-by-step instructions.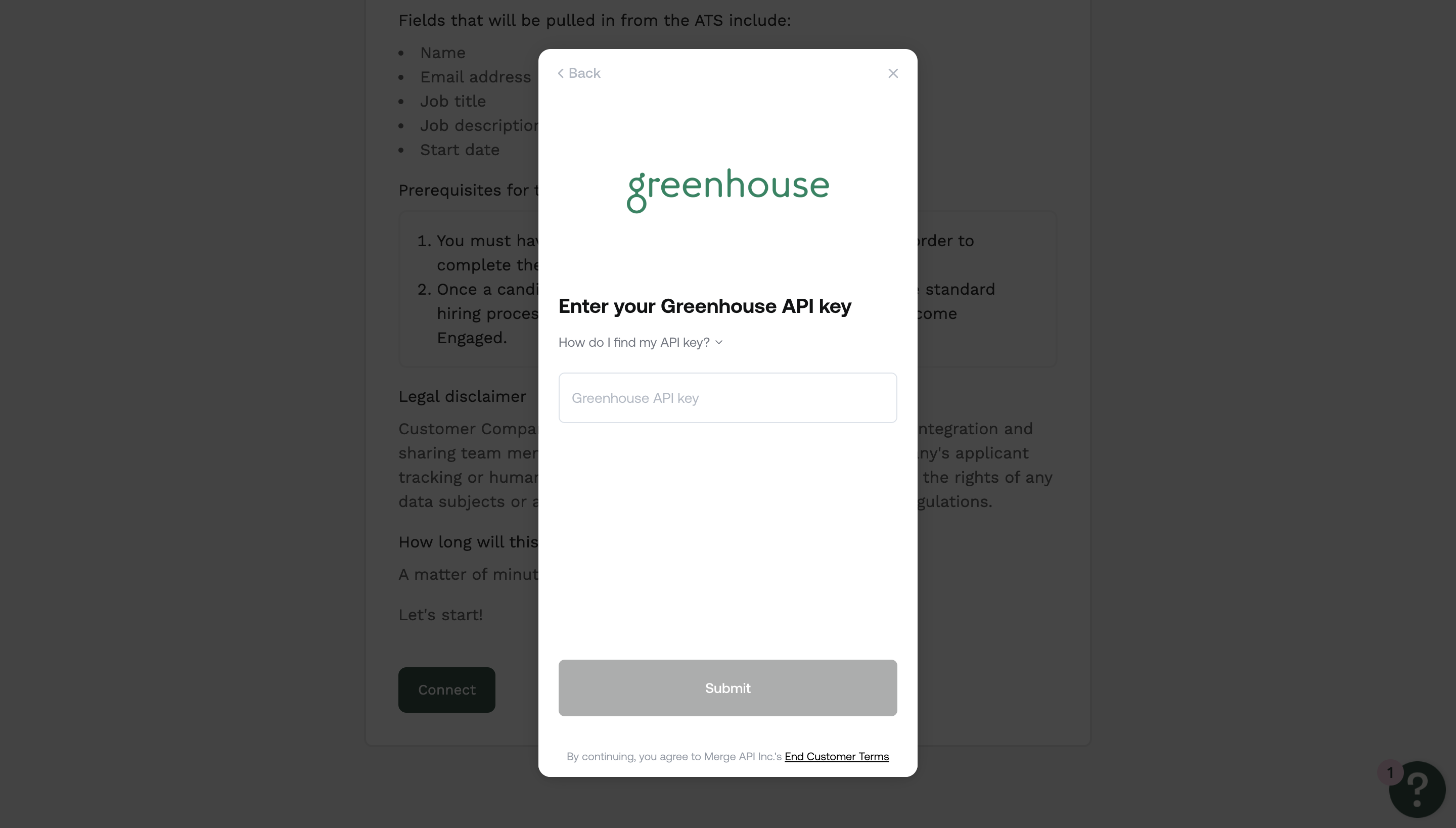 Greenhouse ATS should now show in the 'My Integrations' tab.