Below, you'll find a guide to connecting BambooHR's Applicant Tracking System (ATS) to Oyster. If you want to connect BambooHR HRIS to Oyster click here.
What is BambooHR ATS
BambooHR Applicant Tracking System(ATS) is a system that enables companies to track the progress of candidates in their career assessment processes. If you currently use BambooHR 's ATS solution, then we have some good news for you. You can now connect your BambooHR ATS to Oyster to streamline the efficient transition from candidate to new hire.
How it works
This integration is free for all Oyster customers and can be enabled in just a few clicks. With our new integrations, you will be able to sync your tech stack and reduce time spent on repetitive and manual tasks as well as eliminate the risk of errors or duplicates while inputting employee information from the ATS system into Oyster.
Once you connect BambooHR ATS to Oyster, hired candidates data can be imported from the ATS platform onto Oyster. You can then go ahead and hire the new Team Member through the Oyster hiring flow with key information imported.
How to activate the integration
On the Customer Admin Dashboard, navigate to the integrations tab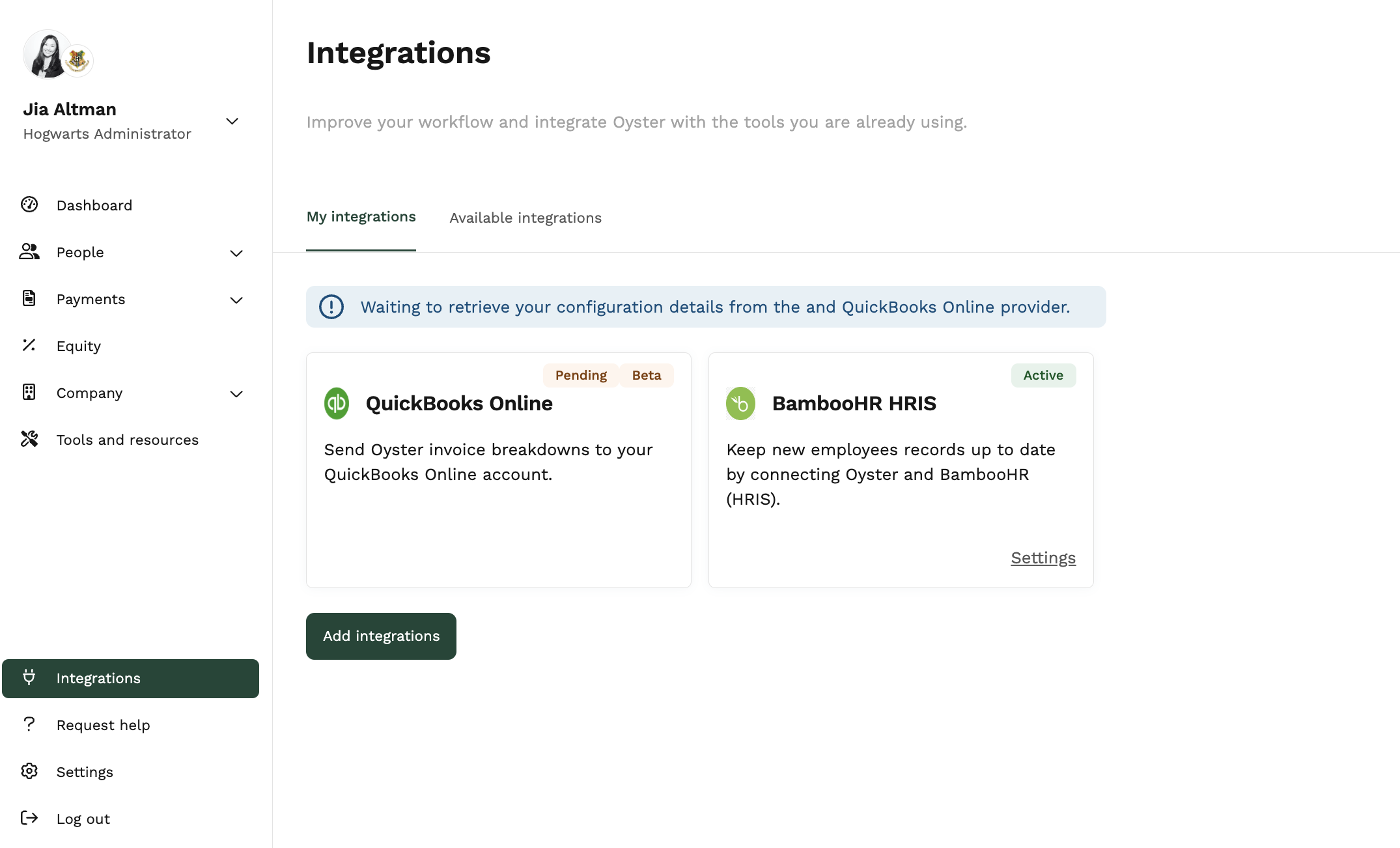 2. On the integrations page, click on available integrations where you would find BambooHR ATS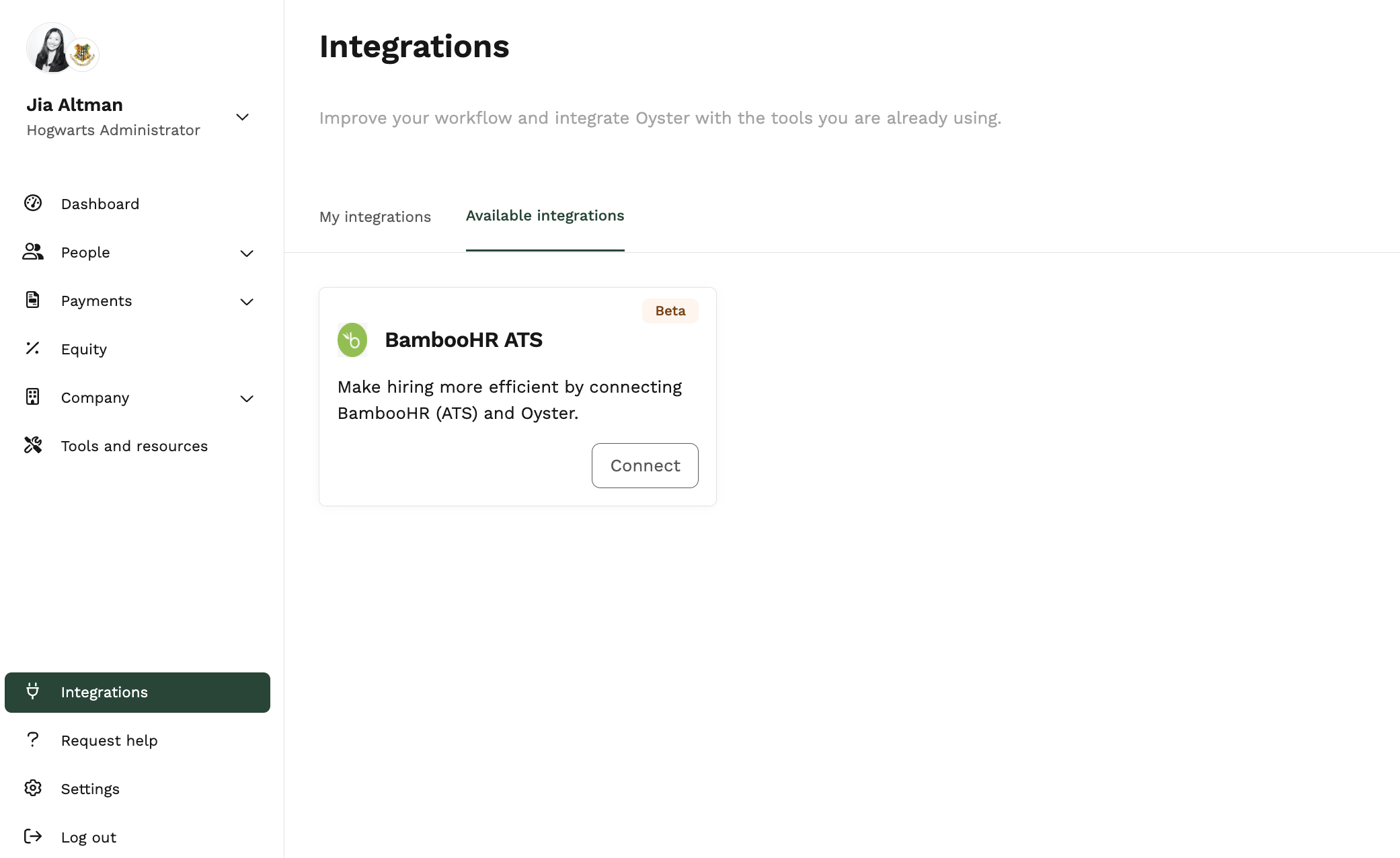 3. Click connect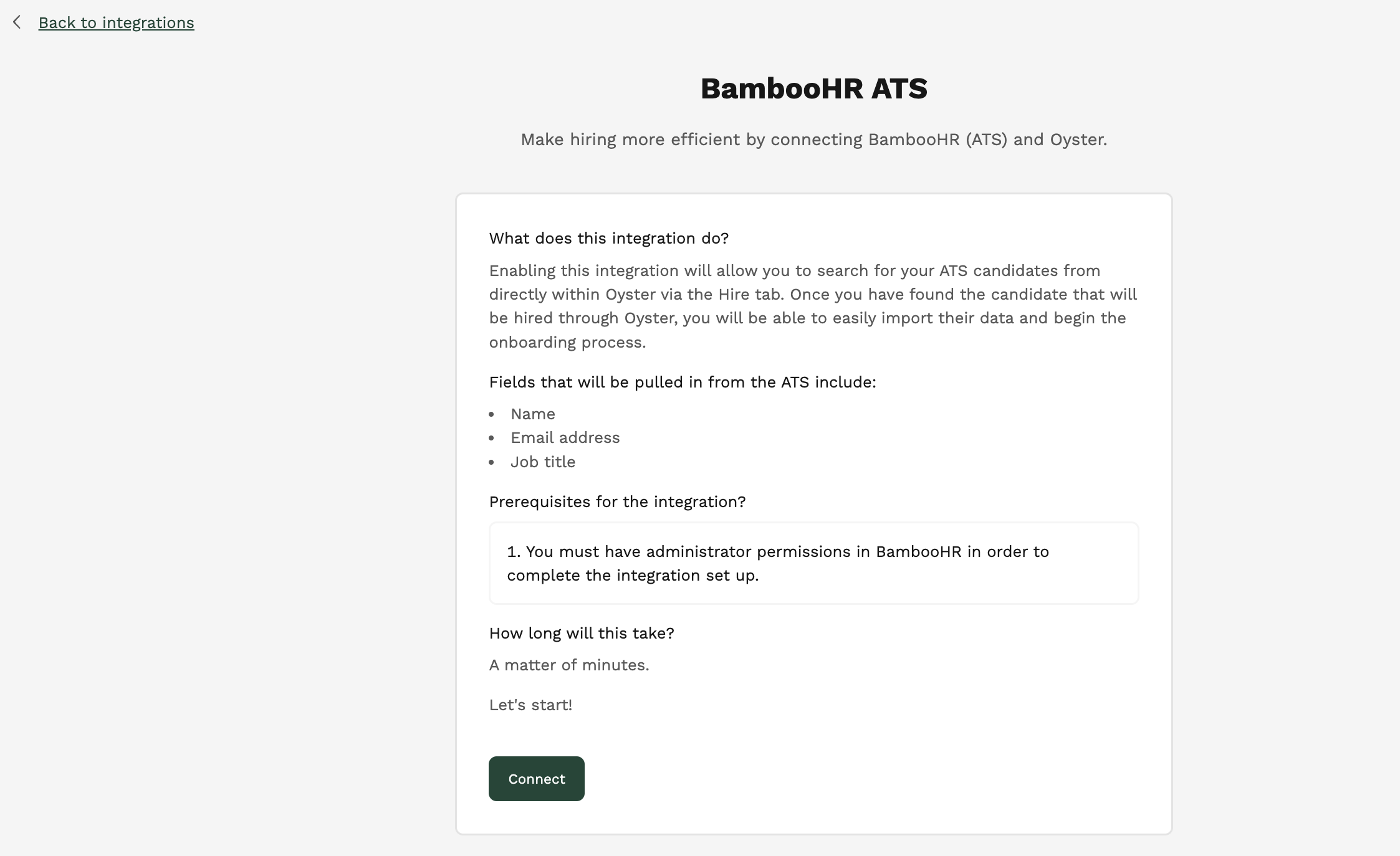 4. In the dialogue box that appears, enter your BambooHR subdomain and click submit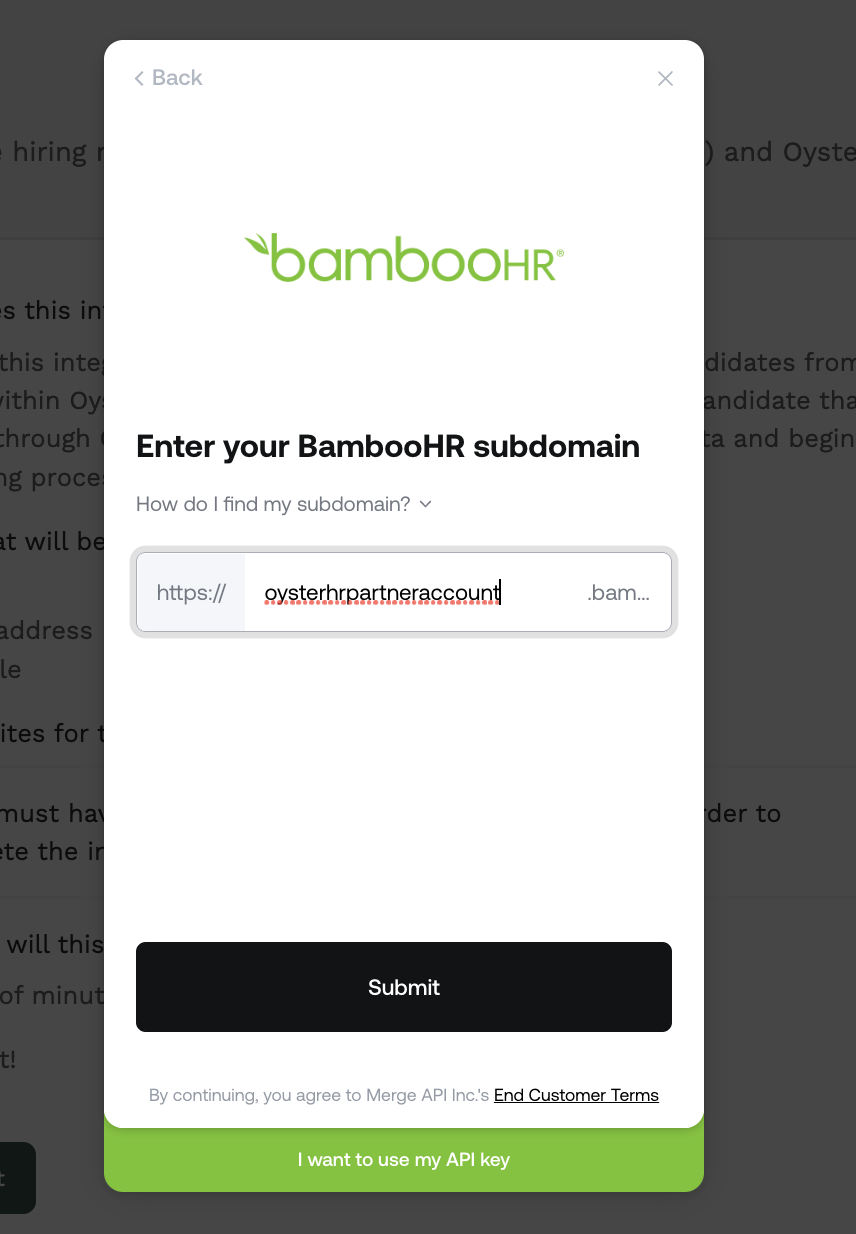 5. BambooHR ATS should now show in your my integrations tab.