About BambooHR
BambooHR is an HR Software that collects and organizes all the information you gather throughout the employee life cycle. They offer an HRIS and an ATS solution.
Through our HRIS integration with their software Oyster can now streamline your end-to-end global employment process.
How It Works
This integration is free for all Oyster customers and can be enabled in just a few clicks. With our new integrations, you will be able to sync your tech stack and reduce time spent on repetitive and manual tasks as well as eliminate the risk of errors or duplicates while inputting employee information.
Selected employee data that exist in your HRIS and Oyster will be synced. This data needs to be inputted only once in Oyster (during onboarding) and updated only in your HRIS, automatically updating the data in Oyster. When you are hiring a new team member you will:
Complete team member onboarding in Oyster
Oyster pushes the new information to your HRIS (you will be able to see a new profile created automatically)
Every time you update a field in your HRIS, Oyster pulls back updates to Oyster so your team member is always synced across both platforms
If you already have team members in Oyster and want to enable the integration and have all existing profiles synced across both platforms they will be matched up based on personal email addresses with their corresponding BambooHR records. Once matched, any updates made to the employee information in your HRIS will be pulled back from BambooHR to Oyster.
How To Activate The Integration
Go to the Integrations tab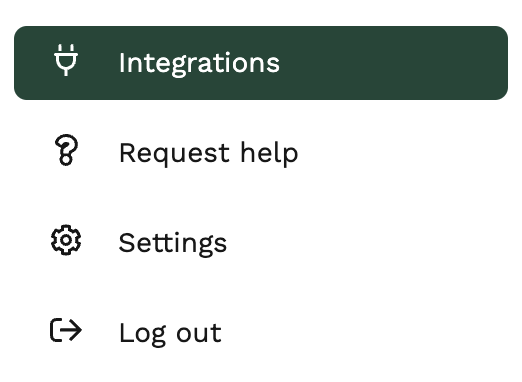 2. Look for the BambooHR HRIS integration under the Available integrations tab and click Connect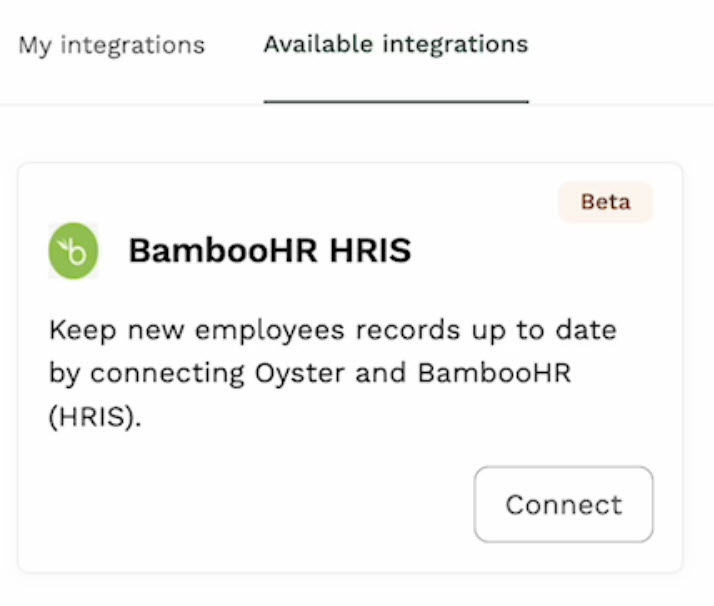 3. Enter your BambooHR subdomain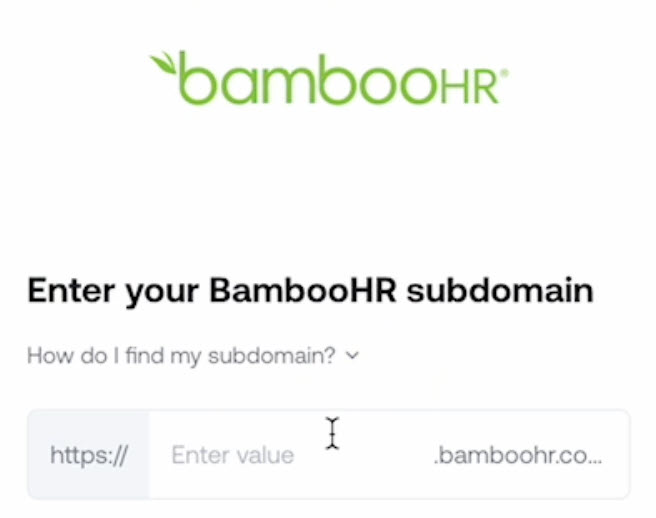 4. Login using your BambooHR credentials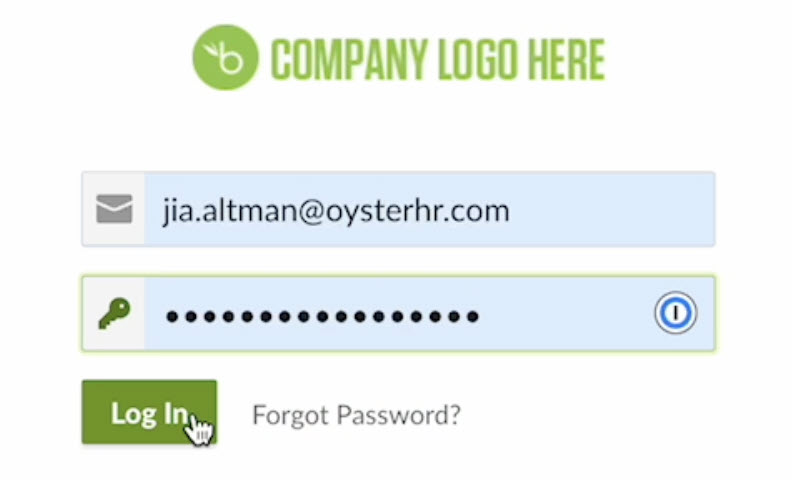 5. If you want to trigger a manual sync or delete the integration in the future go to BambooHR HRIS settings under the My integrations tab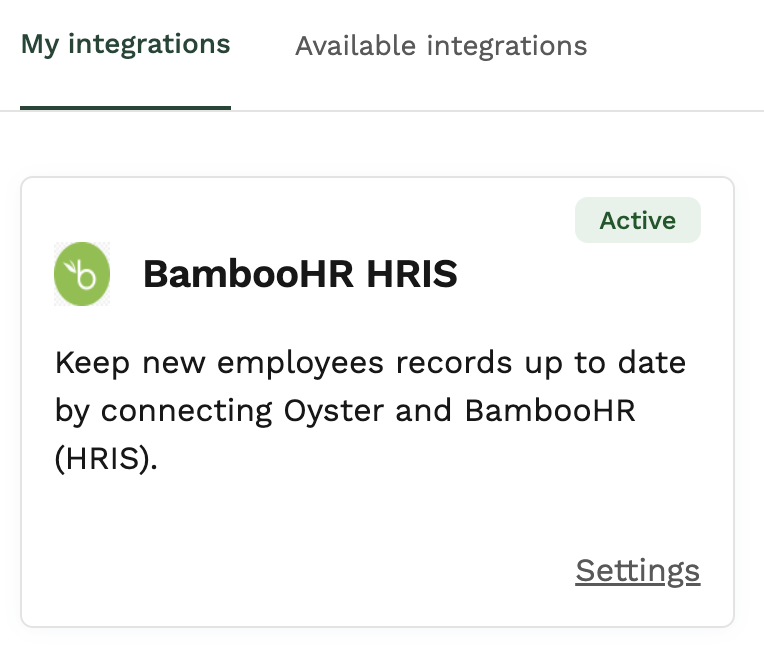 Employee data
Information pushed by Oyster into your HRIS once a team member is onboarded:
Full Name
Personal Email
Country of residence
Job Title
Start Date
Manager Title & Name
Date of Birth
Employment Status
Pay Frequency (Annual)
Salary or Pay Rate
Termination Date
Information that Oyster pulls from BambooHR on an ongoing basis
Address
Date of Birth
Phone Number
Reminder: Email addresses are used to match team members between Oyster and BambooHR. Once the initial match is made your HRIS becomes your primary source of truth where you will be able to update employee information.