Information about the location and types of Oyster notifications in Slack.
Location
Oyster notifications in Slack appear within the Apps section of Slack.
They are sent as private messages.
Per Slack, these settings cannot be customized.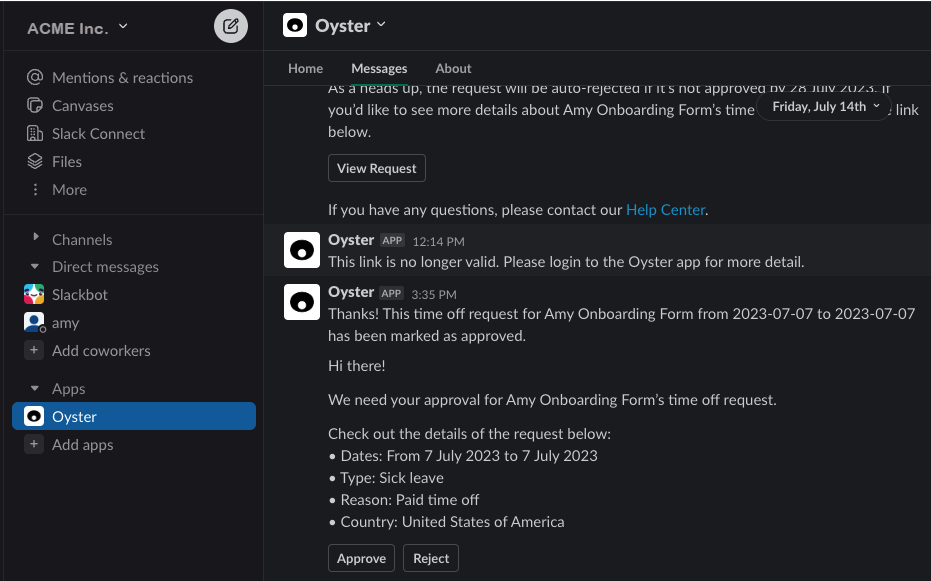 Types of notifications
Different Slack notifications are sent to Admins, Team Members, and Contractors.
You can unsubscribe from some Oyster notifications completely via the Preferences page in the Oyster Platform.
Right now we do not support the ability to customize where you receive Oyster notifications. So, if you enable Oyster notifications in Slack, you'll still receive notifications via email or Oyster Inbox.