Introduction
To map bill items to a tracking category in your ERP (known as Classes in Quickbooks Online, Tracking categories in Xero, and Departments and Classes in NetSuite), you can enable the option "Tracking category mapping" in your integration settings.
Pre-requisites:
All cost centers are created in your Oyster settings. Click here to see how.
Your team member's cost center (i.e. department) must be logged in the platform. Click here to see how.
Steps to push tracking categories in your bills
Step 1 - Select Company>Integrations>Settings for your ERP integration.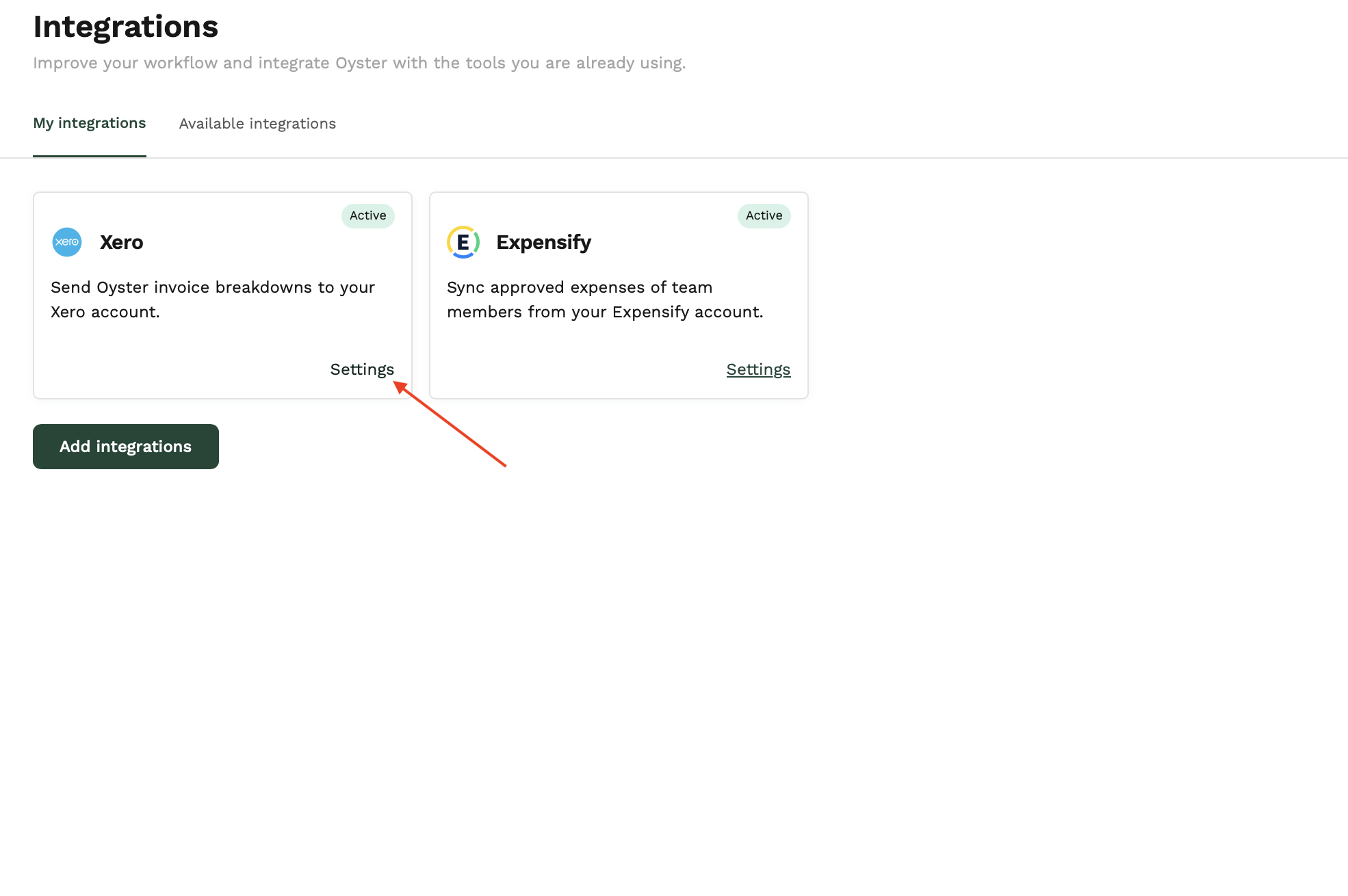 Step 2 - Click on the Mapping tab.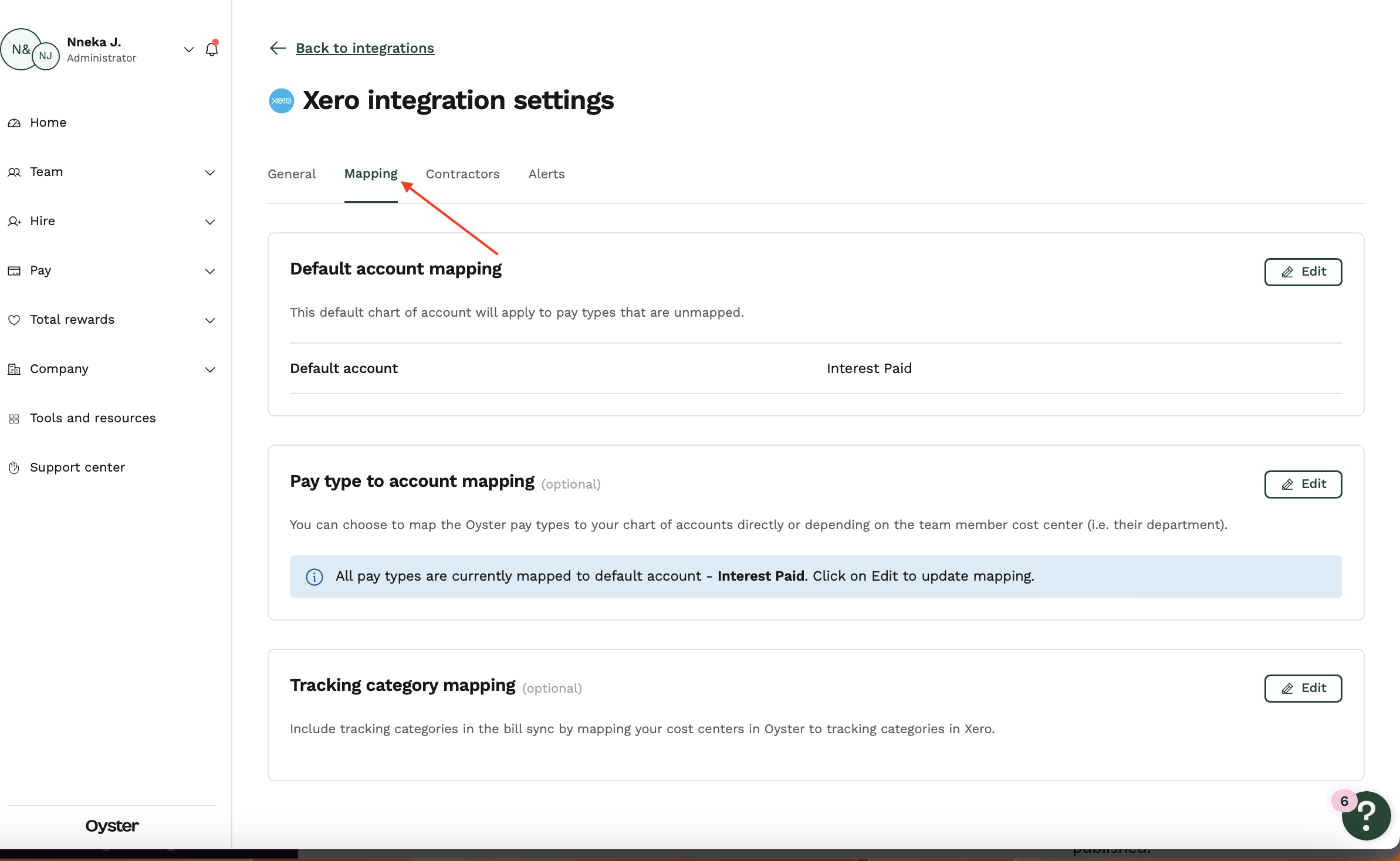 Step 3 - Click Edit on the Tracking category mapping box. Select "Use tracking category mapping."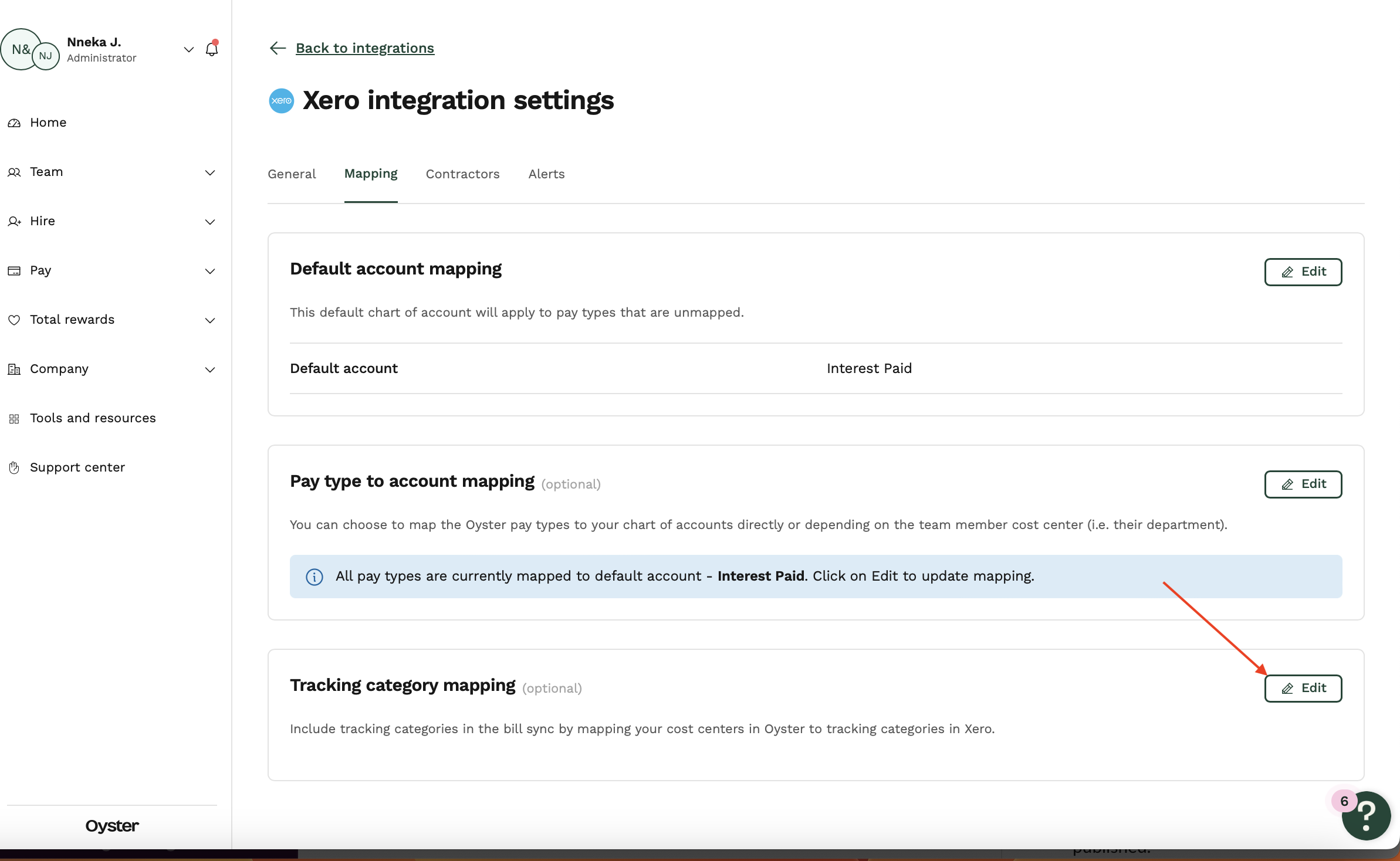 Step 4 - Select the type of tracking category in your ERP you want to map to. Note: we only support mapping to one tracking category at a time.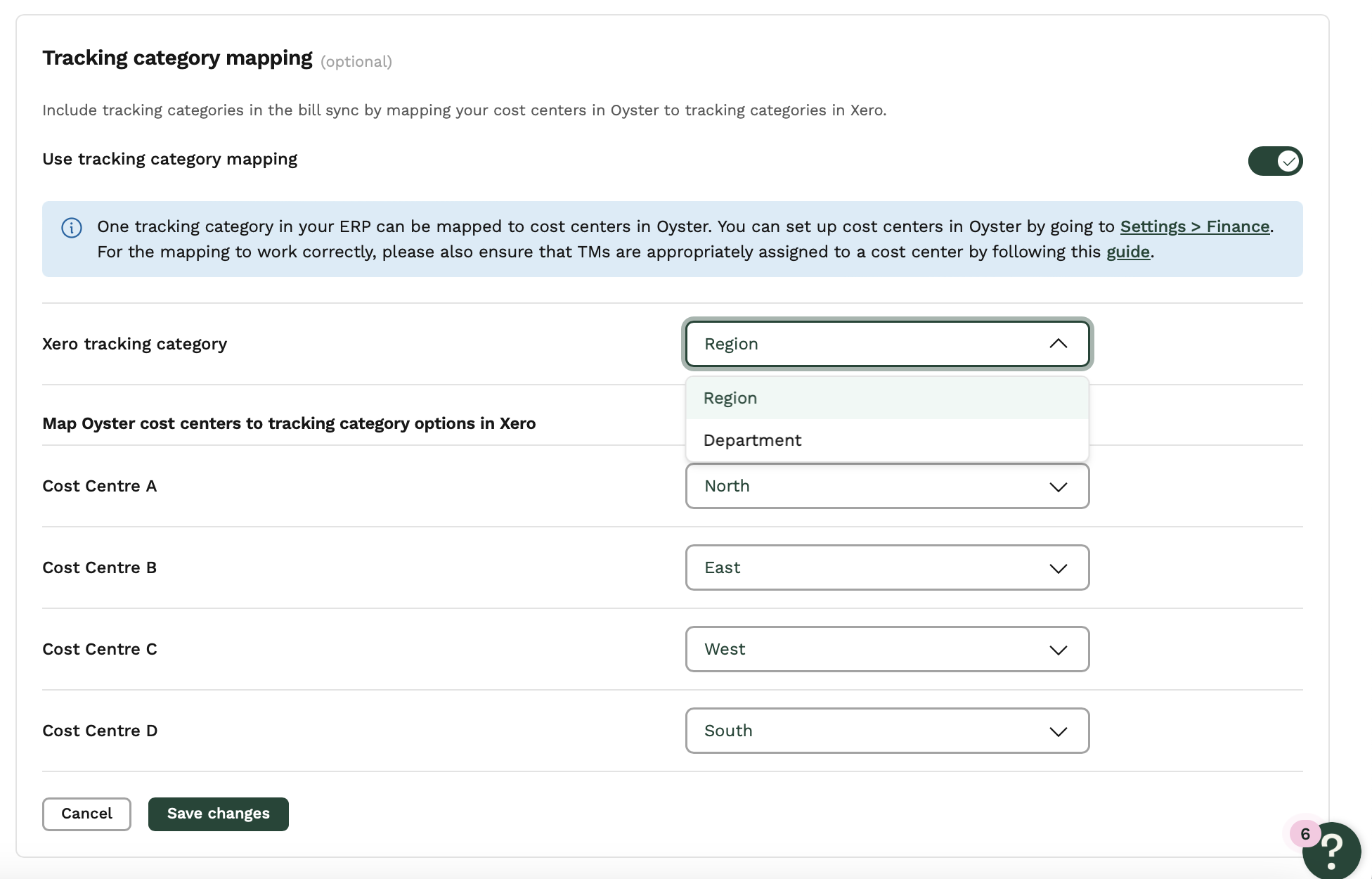 Step 5 - On the left you will see the Oyster cost centers you have configured. Choose the corresponding tracking category for each cost center in the dropdown.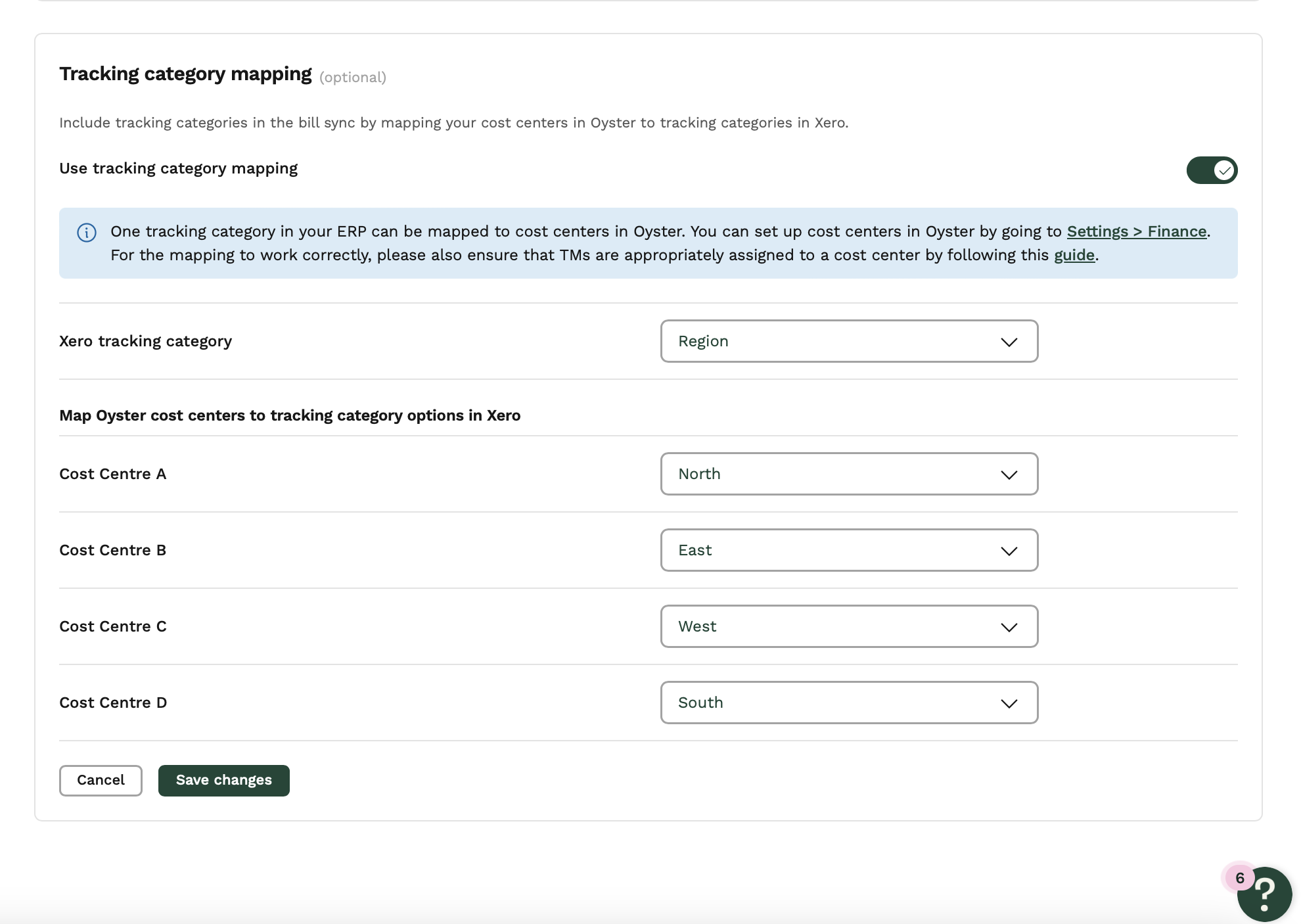 Missing an Oyster cost center from the list? Check out this guide to make sure all cost centers have been created correctly.
Step 6 - Click "Save changes" and that's it! Your bill sync will now include the mapped tracking categories for all team members with an assigned cost center in Oyster.