Overview
Hibob Human Resource Information System(HRIS) is an HR Software that collects and organizes all the information you gather throughout the employee life cycle.
To find out how to connect your Hibob account, click here.
After you have connected your Hibob account to Oyster, it's time to import new records.
Prerequisites
Before you can get started, the following must be true:
You are a customer admin with access to your company's Oyster account

You have connected your Hibob to Oyster

You wish to import Team Member details to Oyster
Steps
Under the People tab, navigate to hire

2. On the dashboard for hire, click on the "HRIS Records" next to the Oyster hires tab

3. Under HRIS records, click "Import a record". This would trigger a search box where you can search for the Hibob record with either their work or personal email address.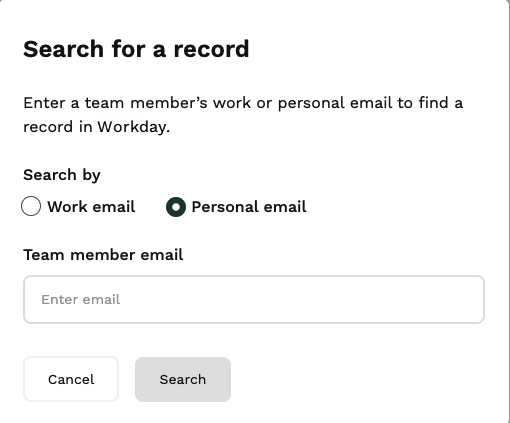 4. Once the record is found, click "Import to Oyster app" to import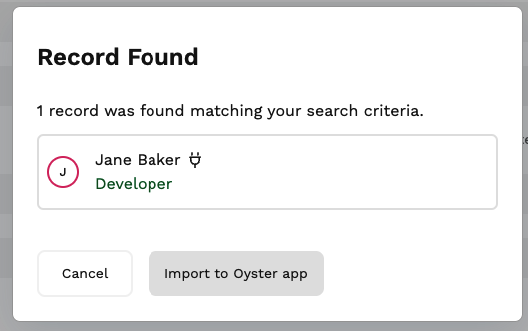 5.The employee record will now show under the HRIS records tab